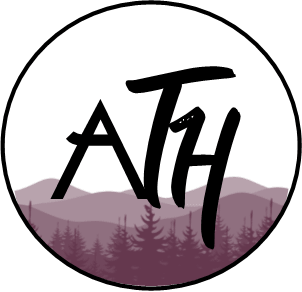 Total Cleanse Program
30 Day Program
Dedicate time to health and cleansing with our Total Cleanse Program! This 30 day program includes colon hydrotherapy, far infrared sauna therapy, dietary guidelines, recipes, supplements designed for detox or weight loss, and weekly check ins with our detox coach to help you along the way
Total Cleanse For Detox
This cleanse is designed to revive and support your body's natural detox methods. Benefits of this cleanse have included increased energy, skin clarity, increased mental capacity, and a greater sense of overall well being.

Package Includes: Initial Consultation, Weekly Check-Ins, Weekly Colonic, Weekly Far Infrared Sauna Therapy, Love and Peas Protein, Clean Start Supplement Package, Probiotics, Followup Consultation, Discount on Services, and Workbook that Includes Recipes, Detox Journal, and More
PURCHASE TOTAL CLEANSE FOR DETOX
Total Cleanse For Weight Loss
This is a modification of the Detox Cleanse that is designed for weight loss as well as cleansing. This program includes everything you need for a 30 day weight loss cleanse including supplements, weekly check ins, and our detox services. This cleanse will also provide you with food guidelines and recipes to support your weight loss journey for the 30 days and beyond!

Package Includes: Initial Consultation, Weekly Check-Ins, Weekly Colonic, Weekly Far Infrared Sauna Therapy, Love and Peas Protein, Clean Start Supplement Package, Dieter's Cleanse Supplement Package, Followup Consultation, Discount on Services, and Workbook that Includes Recipes, Detox Journal, and More.
PURCHASE TOTAL CLEANSE FOR WIEGHT LOSS
Who Needs To Cleanse?
As a center for detox, it is easy to say that everyone needs to take time for cleansing and detox, but there are many symptoms that might mean you need it even more than the average person. In our daily lives we are exposed to many toxins in our food, water, and general environment. Although we have built in detox methods, they can become overwhelmed with the toxins that we are continually introduced to and work less efficiently. The Total Cleanse Program is engineered to give your body a break from the toxin overload, particularly from food, and allow you body to restore proper function of detox. This means that at the end of the program you will have eliminated toxins and also retrained your body to continue to filter out toxins as you are exposed to them.
Signs That It Is Time To Detox
• Bad breath or yellow/white coating on the tongue

• Fluid retention

• Congested sinuses

• Belly fat

• Cravings

• Bloating

• Acne

• Unable to lose weight

• Chronic fatique

• Moodiness

• Insomnia

• Depression/Anxiety

• Food Allergies/Sensativities

• Increased exposure to toxins including occupations that handle chemicals
Call us at (530)206-7882 for more information