Sports and Orthopedic Massage Therapy with Thermal Imaging
Sports and Orthopedic Massage at Auburn Total Health includes thermal imaging that will help the massage therapist pinpoint where your pain is originating from, allowing quick and often time immedate relief.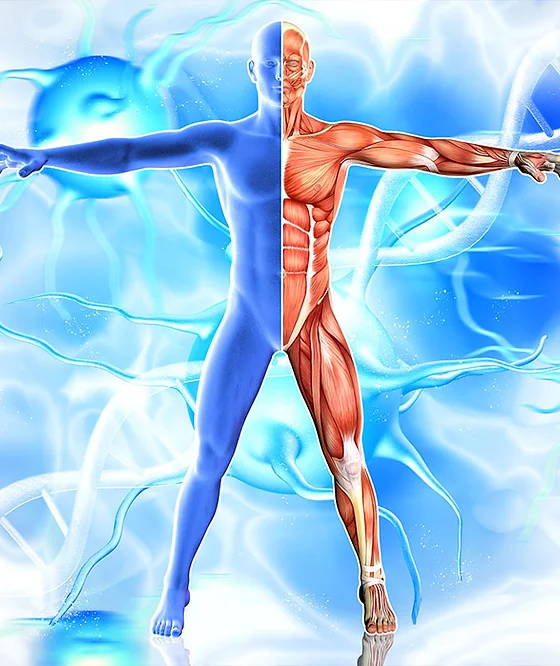 Structural Mobility Massage Program
Amy at Auburn Total Health takes sports and orthopedic massage to a new level, using many tools and her years of knowledge to help her clients see amazing results.
Amy has a new program that uses thermography to "see" her clients pain. Many times a client comes in with pain in one place but the cause is coming from someplace completely different. Thermography imaging can show not only where the pain is actually coming from but can also show how the treatments that the client receives is helping relieve the inflammation.
The program is customized for each client :
On your first appointment Amy will image the affected area, treat the area with both massage and PEMF therapy and re-image the area.
You will then receive her recommendation for treatment, which will consist of no more than six weeks of sessions. During this time she will have you use PEMF therapy, Sauna Therapy, Hyperbaric Therapy, as well as see her for Structural Mobility Sessions.
Thermal Image of Treatment: Day 1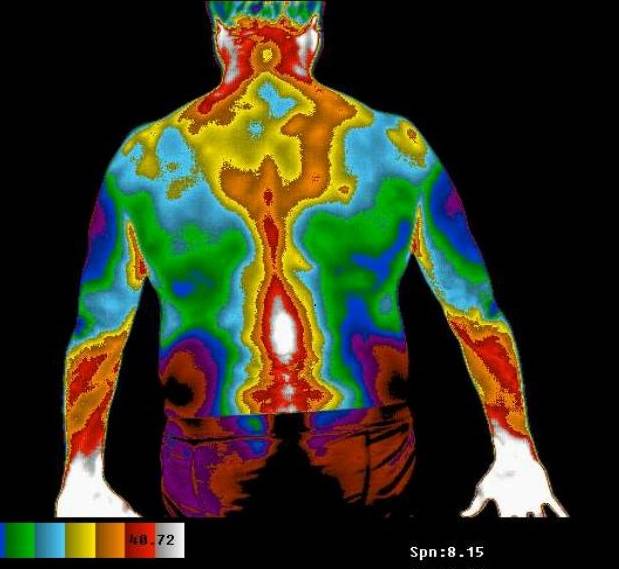 This is a client that came in with back pain. This first image is without any treatment.
This is the same client the same day after one massage treatment.
This is the same client the same day after one session of PEMF Therapy.
Auburn Total Health is a center for natural wellness and healing. It was carefully designed as a place for detox and healing for our community.
We're passionate about helping you feel your best. Less pain, better sleep, more energy, and look your best
Real reviews from real customers
Open Colonic system, wonderful! Hot infrared sauna was excellent! Great place, great people! Highly recommend! Purchase a package. This is a wonderful colonic/hot infrared sauna place to stay healthy!
Excellent professional equipment and treatment. I have used many wellness centers over the years for colonics and detoxing and this was by far the best yet. The infrared sauna left me felling awesome following the session.
Kim and everyone at the office are amazing! Kim's bedside manner during a colonic is so comforting, and the infrared sauna is a one-hour reprieve from the world. Such a great business who really cares about wellness!
Follow us on @auburntotalhealth and use the hashtag #ATHFeelGreat to be featured